Diabetes Prevention Program
Want to lose weight, feel better, and prevent or delay type 2 diabetes?
How does it work?
The program includes lessons, handouts, and resources from the Centers for Disease Control and Prevention to help you live a healthier lifestyle. This program can last up to two years.
In the first year of the program, you'll attend a series of sessions to help you improve your diet, increase physical activity, and help manage life's challenges. A lifestyle coach specifically trained to lead the program will support to meet your goals, provide personalized feedback, and help you maintain your progress. The coach also leads fun and engaging group discussions. Scroll down for a list of participating program sites.
Who's the program for?
You may be eligible for the program if you:
Are 18 or older.
Have a body mass index of at least 25 (or at least 23 if you identify as Asian).
Have had at least one of the three following results within the first 12 months of the program:

A hemoglobin A1c test between 5.7 and 6.4 percent.
Fasting plasma glucose between 100 and 125 mg/dL.
Two-hour plasma glucose between 140 and 199 mg/dL.

Haven't been diagnosed with type 1 or type 2 diabetes (other than gestational diabetes).
Don't have end-stage renal disease.
Haven't enrolled in the program before.
To see if you are at risk, visit the CDC website and take the Prediabetes Risk Test.
How can I participate?
If you're at risk for diabetes, ask your doctor if this program is right for you.
Participating program sites
We're continuously updating our list of program sites. Please check back soon to find one near you.
For more ways to improve your health and well-being, visit teenlifestyle.net/well-being.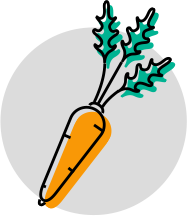 Eat healthy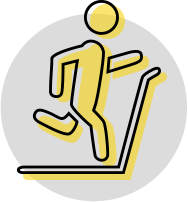 Exercise more